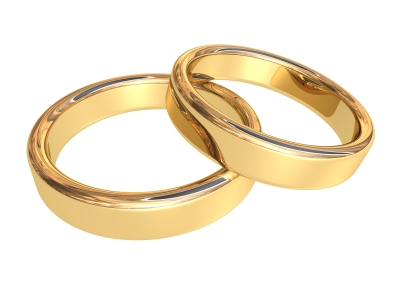 Wedding Photography and What You Need to Know
Top of the list of questions when you're planning your wedding is how do you want to capture this significant and wonderful event in your life?
Couples often think they can economize on the photographer—since everyone carries a camera on their phone these days. This is not a good idea. It's the professional shots that will portray the essence of your wedding and that you and your loved ones will likely frame and keep on display to capture the wedding in your memory forever. In Ontario, photography usually takes up 8 to 10 percent of a typical wedding budget.
As part of our ongoing series on how to make sure your ceremony and special day lives up to your dreams, we've asked a number of wedding specialists to share their best advice. Thank you to GTA wedding and fine art photographer Paula Visco for her best suggestions for bridal couples.
Paula was the photographer at a lovely wedding officiated by the Rabbi at the Vaughan Estate at The Estates of Sunnybrook for Yulia and Leo.
After many wedding shoots in a wide range of venues, circumstances, and places—including destination weddings, Paula is an expert. She suggests, "Consider a wedding planner. It makes everything that happens before the wedding and at the ceremony easier on the couple and the families."
Paula has been shooting weddings, engagements, showers, maternity shoots, and family portraits since 2012. Her portfolio also includes destination weddings from Brooklyn, N.Y., to the Caribbean and she offers complete wedding packages, customized services, and also a la carte.
Today's typical wedding package might include the rehearsal, ceremony, family groups, reception, and some of the wonderful elements that you want to remember, from table settings to the bridal gown. Discuss these with your photographer and prepare an itemized list—do you want to record the arrival of the flowers, the makeup artist doing his (or her) thing, or a still life of the head table?
Keepsake pictures of the elements that make up your day are a wonderful part of today's wedding photography that your mother and grandmother probably don't have.
Paula's top 6 wedding photography tips?
Hair and makeup frequently run late. Plan to finish 30 minutes before the official photography. Perhaps even take photographs of this intimate part of your pre-wedding fun—a photo of mom and daughter sharing a quiet moment often turn into a keepsake forever photograph!
Always have a very detailed list of family members for key photographs—which the photographer's assistant or one of the bridal party should be aware of. Otherwise, distant relatives or friends may squeeze into close family groupings.
Keep in mind that family and relatives may be delayed or events intervene so your reception starts late. Ensure that a bridesmaid or wedding planner secrets away some snacks for the couple and others in the wedding party to keep the energy going.
Snacks (and time outs!) may be important, too, for page boys and flower girls—or even for elderly relatives, who may be participating in the ceremony.
Have treats or quiet playthings for any children involved—and assign someone to keep an observant eye to prevent any little ruckus that might break out if tiredness sets in.
Consider your surroundings when making color choices—especially if you're planning on a wedding outside. "Muted colors or tones for the bridesmaids, for example, are often nicer—so as not to compete with nature's wonderful colors."
Paula's main tip for wedding photography?
"Choosing a photographer you can trust and that you like—who is experienced and can guide and advise so you have photographs you will treasure forever is very important."
It's not usually the memory of the limo or the menu or the invite that will travel with you through the years—as the images of you and your families and friends uniting on this wonderful special day. Spending a little time beforehand to make sure your wedding is captured exactly the way you hope is vital.
http://rabbidavidgellman.com/wp-content/uploads/2019/10/iStock_000005504042XSmall.jpg
300
400
Rabbi David
http://rabbidavidgellman.com/wp-content/uploads/2018/11/logo-trans-1.png
Rabbi David
2022-08-02 16:24:00
2023-08-22 09:08:15
Wedding Planning 101— #2