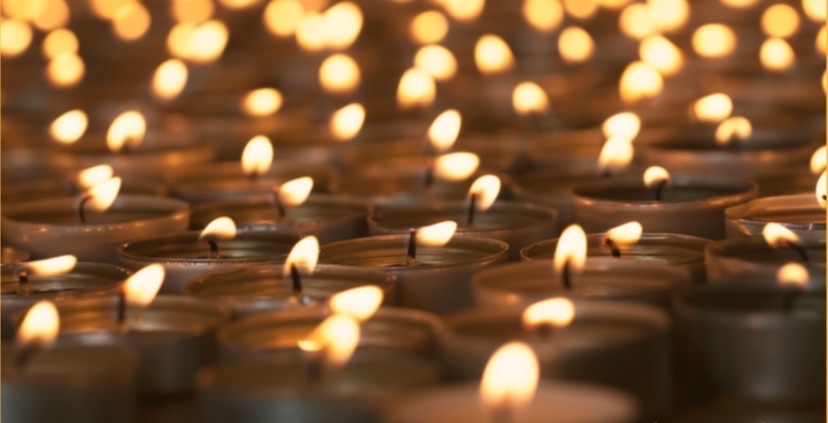 WEEKLY ONLINE INTERFAITH SABBATH SERVICES—
Remote interfaith sabbath services are held online on Fridays  (from 6:30 to 7:00 p.m.). These are 'mini' services—designed to be 30 minutes or so.
We will start with three blessings of the three things that provide life—
• For lighting the Sabbath candles
• Blessing of the wine
• Blessing of the bread/challah
• Prayers in English, Hebrew, or the language of your choice
Prayers for the sick (people or your pets) will be included.
The congregation is invited to participate. We will conclude the service with an interfaith prayer.
If you'd like to attend, please connect, and we'll send you the link.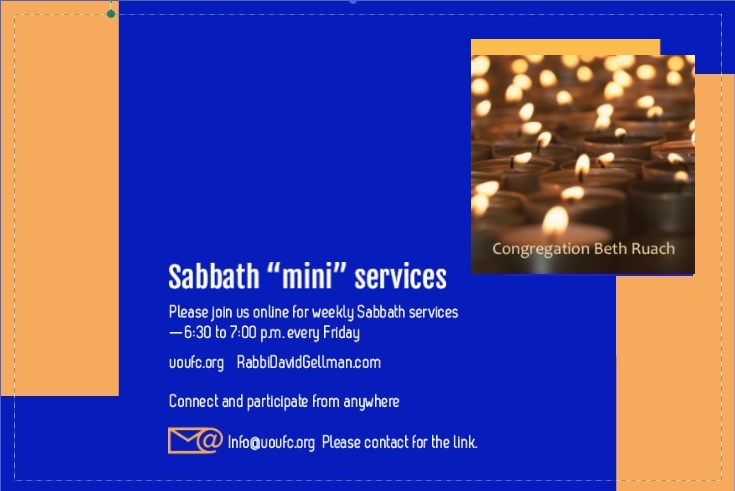 UPCOMING SPIRITUAL EVENTS AND SPIRITUAL DISCOVERY WORKSHOPS
We'll also be holding Spiritual Discovery workshops regularly. Our presentations and services explore the common underlying themes, central in so many of the world's spiritual systems. As a manifestation of our belief in world religions, you will know that we celebrate and honor all Feast Days and Festivals as exemplifications of Celebrations of Freedom.
Stay-tuned for more events
Click to check other events on the schedule.
JOIN AND CONNECT FROM HOME, THE OFFICE, THE COTTAGE, OR…
The monthly Spiritual Discovery Workshop will usually be on the third Wednesday of the month—some are presented in two sessions continuing on the following Wednesday,  6:30 to 8:30 p.m. each night. (There will be a fee payable for this series to cover costs.)
Spiritual Discovery Workshops come with a small fee to cover costs, etc. For more details on the schedule, please see the website or email for a copy of the calendar.
www.uoufc.org
http://rabbidavidgellman.com/wp-content/uploads/2022/03/cee60a0a-36d8-f8ff-e637-ad3f93451432.jpg
583
828
Rabbi David
http://rabbidavidgellman.com/wp-content/uploads/2018/11/logo-trans-1.png
Rabbi David
2023-01-06 17:35:10
2023-08-22 09:07:17
Online Interfaith Sabbath Services