Wedding Dates-
Wedding couples in Ontario and the GTA who have been holding tight on wedding plans for the last few months are feeling a new sense of optimism as all areas in the province have moved from grade 2 to 3  and we begin to re-open, gently, in this stressful time of Covid-19.
Many have been cheered by the news that the Ontario government is allowing more attendees at indoor and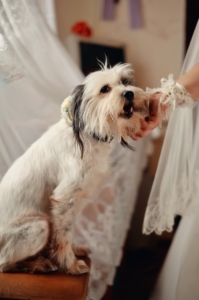 outdoor wedding and other ceremonies in "recognition of the importance of being with loved ones during the moments that matter most."
Stage 3– Weddings/Ontario
The government has extended the number of people able to attend outdoors to 100 attendees. For indoor weddings (and receptions), the maximum number is 50. Where people gather inside for services such as weddings, they can  continue to fill up to 30 per cent of a room's capacity in Stage 3.
This number does not include any staff, workers, performers (or the officiant!) —the 30 % of allowable capacity for an indoor venue is for your guests and members of the wedding party.
The official Ontario government website gives additional information on regulations as they change and can be checked here. (You can also download a PDF.)
At both indoor and outdoor ceremonies, proper health and safety advice must be followed including physical distancing. Buffet-style or self-serve meals are not permitted. The Couple's Dance and Father/Daughter and Mother/Son dances are now allowed, but still no dancing between guests.
Seating must be assigned at the reception, with family and social circles kept together where possible. Guests
are asked to remain seated except to visit the washroom or leave–they are not permitted to walk around and socialize, and masks are to be worn except when eating or drinking.
Musicians and performers are welcomed, provided distancing rules are followed and, in some cases, plexiglass shields may be required. Performers are not permitted to share microphones and the noise or music level must be moderated so that guests in attendance do not have to lean close or speak loudly to be heard.
"We have taken deliberate steps to increase testing and increase our ability to track and contain this virus," said Christine Elliott, Deputy Premier and Minister of Health.  "I strongly urge everyone to remain careful and cautious as we are all still at risk."
More: CBC News Report
Please note: the above restrictions on size of gatherings also apply to funerals and other services.
http://rabbidavidgellman.com/wp-content/uploads/2019/10/tulips2.jpg
150
530
Rabbi David
http://rabbidavidgellman.com/wp-content/uploads/2018/11/logo-trans-1.png
Rabbi David
2020-09-10 13:17:40
2020-12-11 09:10:43
Ontario allows larger gatherings at wedding ceremonies