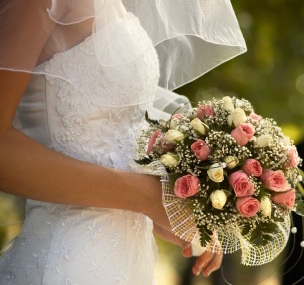 VIDEO AT THE WEDDING—CEREMONIES 2021
Even with some gathering limits relaxing soon (we hope!), couples may still need to rely on Zoom, YouTube, or live streaming to bring friends and loved ones together for your wedding ceremony for some time to come. Restrictions are variable in different areas/parts of the world, and ensuring everyone  you would like to invite can show up on a specific date and time may be tricky for a while.
With a little planning of technical details, the video of your wedding—whether it's live or recorded for everyone to watch later, will benefit from arranging the details early and leaving nothing to chance (or the last minute!).
With date and venue changes, travel quarantines, gathering restrictions, vaccinations, variants, and flight holdups, couples are holding smaller, more intimate ceremonies, live streaming the wedding, or sharing it as soon as they can.
Mark of Kismet Creative, who produces wonderful wedding videos, says, "We see weddings on Instagram, more use of streaming services, or really short turn-around to share if attendance has to be limited by circumstance."
"We already do same day edits for couples who want to view or share their day on the actual day—so this can be handled easily."
Check with your videographer to make sure they can meet your timeline and share your ceremony as and when you want it.
General tips to consider to make sure your wedding video is the ultimate include:
TO MAKE VIDEO WEDDINGS PERFECT
Be fully informed—discuss your plans and iron out the budget.
Make sure that the videographer/s know the where, and when, and how of what you want the video to be.
Decide whether you prefer an intimate "sharing" story or a bells-and-whistles grand production, or somewhere in-between and iron out the details in advance.
Book your ceremony arrangements early—so that you have best choice and can schedule the venue, your Rabbi/officiant and the video shoot/s and all other factors to meet your ideal calendar.
Do you want the video to be live streamed or to be edited on the day and made available immediately on You Tube or another site?
Make sure the company you hired can meet your requirements/check references.
Some couples like to show everything—the hair-stylists at work, the gowns and suits poised ready to put on, the guests and parents, family members—or as many as can be there during these odd times—plus every second of the ceremony, celebrations, and departure. You'll be asked to decide this in advance as it affects staffing/cost.
Be specific with your "script" and make sure you and your videographers are on the same page, time line, and budget.
Keep in mind that the venue or location, especially if outside, may necessitate more videographers or different equipment.
Go through and agree every detail beforehand to be sure there are no surprises on the day.
Confirm all the key steps and moments that you want to see covered and included; identify/provide a list of any special family members/ participants you would like to see featured .
Be sure to have someone point out who's who—the parents, grandparents, close friends, and relatives you'd like to see in your video.
Also confirm all the details of your videographer's schedule on the day. Are there are other ceremonies or events on that might affect how they work and what they can do plus access and timing issues—will everyone arrive at the same time?
Do you want everyone to remain almost unaware of the videographer/s? Make sure you advise—if they are professionals, most of these details will be covered as part of the contractual process.
Finally, consider when you need to obtain agreement/discuss timing and any necessary permissions from others who might be photographed in the video to make sure everyone in the wedding party is okay with your plans. If the video will be posted publicly, some people might have concerns.
Confirm with the owners/venue that it's acceptable to shoot in the location that you've chosen.
Confirm the review and approval process—some companies allow a single review and will make edits to meet your needs; others may be more or less flexible—and this may also affect the timing.
Get it in writing—make sure the details, schedule, budget, and delivery date/options are all agreed.
Then relax and dream about your wonderful wedding. If you've done some due diligence and checked your video suppliers references and history, and agreed on all the details, you'll be able to look forward to a wedding video that captures and showcases your treasured memories forever.
More on wedding videography.
http://rabbidavidgellman.com/wp-content/uploads/2021/04/bridewithflowers.jpg
285
304
Rabbi David
http://rabbidavidgellman.com/wp-content/uploads/2018/11/logo-trans-1.png
Rabbi David
2022-12-15 14:25:32
2023-06-02 16:52:14
Your Wedding Video—Wedding Planning 101