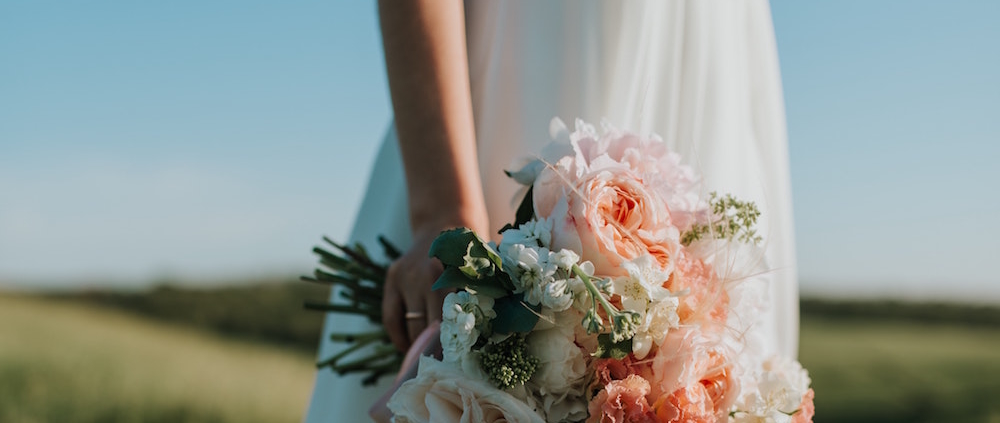 OUTDOOR WEDDING CEREMONIES
As the pace of reopening heats up across Ontario and Canada, couples with marriage on their minds are perking up.
Check your local regulations for any specific restrictions in your area. You may prefer to wait until you can accommodate the large gathering and reception of your dreams.
But if you'd like to be married and are happy with moving on with your ceremony and can't wait for the remaining restrictions (such as travel or gathering numbers) to end, it's an excellent idea to talk with a local wedding planner ASAP.
Suppliers of wedding-related services from photographers to venues are running out of dates and you may have to plan farther into the future than you'd intended, or perhaps assess whether a more-intimate ceremony will suit you better with videos or live-streaming. Either way, it's often helpful to talk to a wedding planner—either to plan and manage everything, provide guidance, or a day service to make sure your plans meet all the requirements and that everything goes well at your ceremony—indoors or outdoors.
What can you do to make the ceremony as picture-perfect as you've always dreamed—of what areas will you need to consider, even with a wedding planner—to make things go as smoothly as possible?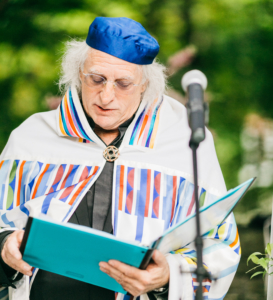 REOPENING ONTARIO FOR WEDDINGS
Even with Ontario opening up and relaxed gathering limits, holding your wedding outside may remain a popular choice for many couples with ceremonies in 2021/summer 2022 and beyond. Physical distancing is easier to practice, for one thing. Without crystal balls some couples are being pragmatic and anticipating changing circumstances.
Most wedding planners seem to agree that outdoor weddings will likely remain more popular going forward. Outdoor ceremonies come with their own set of circumstances and watch-out-for items.
Melissa Baum of Baum Event says, "it's good to keep in mind that weddings are booked a season ahead usually. Popular dates fill up quickly for venues and all types of suppliers and services." And this hasn't changed during recent times. Even for smaller ceremonies with fewer guests, Melissa suggests scheduling your ceremony ASAP—inside or outside.
Even if the ceremony is going to be outside on a beach or in a park, for example, you will need to check if licenses or permits are required—and if your time and date of choice are available.
Rabbi David Gellman suggests booking early also. "We try to be as flexible as we can, but reserving your ceremony date and time as early as possible are probably among the first items you should arrange."
Here are some collected tips to make sure your ceremony lives up to expectations and that your guests are comfortable and enjoy themselves.
PLANNING OUTDOOR WEDDINGS
You can't ensure the weather—so anticipate. Have canopies or umbrellas at the ready. If your venue is used to holding outdoor ceremonies, as many are, such as vineyards, they will likely have this in hand. Be sure to double-check.
You might need fans, blankets, sunshades, bug spray, towels, collapsible chairs, or stools for emergency seating, water, juice, and snack supplies.
Is it at a commercial venue or a park? If the latter, check into restroom facilities.
Will seating be available for guests who need to sit for a while, or will you need to provide it?
Permits for the location (and parking?).
Depending on local regulations, ensure that mask, social distancing, and other policies are communicated in advance to be managed effectively at the time.
Also check what else is going on, such as other events that may be scheduled near your time—so you will know how long you have and to avoid over-booking or confusion re guests/parking/directions, etc.
Dress code? If the ceremony is in a paved or patio-type setting with a hard surface, what your guests wear won't be a worry. If the ceremony is in a country field or on a beach… it may be. Specify on the invite any dress-code suggestions.
If it's a windy day, this could be a problem—make sure things are secured and that someone will look after all these little issues, besides you, in the wedding group.
Pet area? If the wedding is outside, guests may bring their four-legged friends. Are they invited? Make this clear. Have scoop bags available, rubbish receptacles, and a fenced off area for pets to relax away from any crowd in case of over-excitement.
And if smaller children will be in attendance—perhaps have some distractions like toys in case of over-excitement or boredom. Juice boxes and snacks are handy here, too!
It's likely you'll be a lot more relaxed and comfortable on the day if a wedding planner is overseeing and coordinating.
Outdoor events sometimes come with different concerns depending on the location—if not using a wedding planner, tap members of your wedding party, family, or friends to help out with some of these areas if you can—then you can relax and enjoy your wonderful wedding.
A little extra planning may be required during this time. But it's worth the effort as your ceremony will be a precious memory to everyone present long after the worries of Covid have been almost forgotten.
Photograph by Dmitry Zvolskly from Pexels
http://rabbidavidgellman.com/wp-content/uploads/2021/03/outdoorPhoto-by-Dmitry-Zvolskiy-from-Pexels-pexels-dmitry-zvolskiy-1721944-copy-2-1.jpg
817
1000
Rabbi David
http://rabbidavidgellman.com/wp-content/uploads/2018/11/logo-trans-1.png
Rabbi David
2021-06-24 14:19:20
2021-07-20 10:26:56
Planning Ceremonies in Ontario 2021—Weddings 101